Bride's attendants -- Sasha Dunfield and Sherrie Graham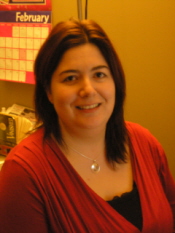 Sasha and Marla were united by the power of the internet one fateful day in 2005 when Sasha, a native of North Rustico, Prince Edward Island, responded to Marla's online search for a roommate. Only one hit resulted from Marla's comprehensive background search (courtesy Google), and since it was only a (probably paid) review celebrating Cafe Archibald's spinach salad, Marla had little cause for concern. Mere weeks later Sasha and all of her worldly possessions pulled up in Marla's driveway in a Pontiac Sunfire with a questionable paint job, and it wasn't long before the two former Maritimers were convinced that "their hearts beat as one." Sasha works in human resources for the Canadian government. In her spare time she collects unicorns and screens applications for wedding dates.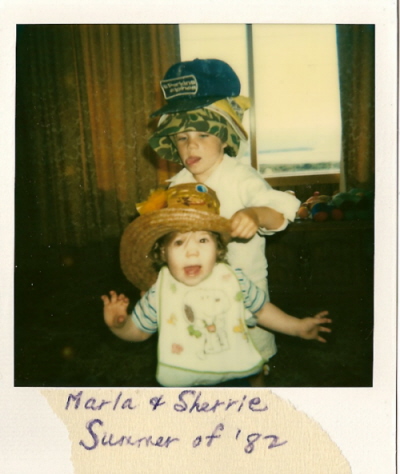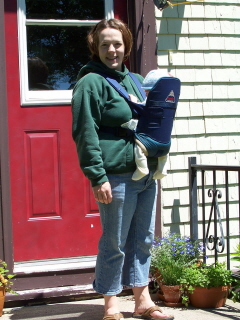 Marla's younger sister, Sherrie, was forced to resign from her wedding duties due to the pending arrival of her first child, due 3 days after our original wedding date...but with the postponement of our wedding and birth of Phillip, is staging a comeback! Sherrie, a teacher of children with visual impairments, lives in Yarmouth, Nova Scotia with her husband, Adam, a photographer, and Phillip Benjamin, a baby.



Best Man -- Chris Boran



Chris and Eric met in their first year at Acadia University and have since been so inseparable that they were once jointly voted Acadia's computer science program's "Student of the Year." For reasons not physically apparent, many people have difficulty distinguishing between them. Eric claimed Chris, a Nova Scotian, for America by finding him a job in Massachusetts after graduation from Acadia. Chris' south-of-the-border sojourn resulted in his meeting and marrying a native New Englander in 2003. Chris and his wife, Erica, a teacher, are the proud parents of Nate, 3 and Josh, born September 2006.



Groomsman -- Aaron Brayall

Though they attended the same high school at the same time, Aaron and Eric first met as Opticom interns. They have since shared many a Patriots away game, poker night and web-hosting challenge. Aaron and his wife Julie are expecting their first child this fall.



Usher -- David Kerwood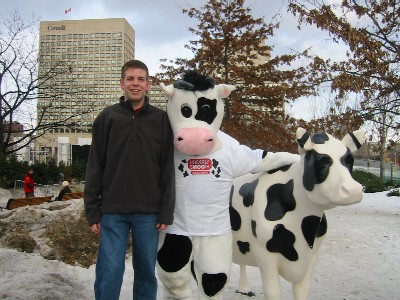 David met Marla in high school in 1996, and they've been friends ever since! From road trips to eyebrow plucking to music recitals that lasted until the wee hours of the morning, David and Marla have always had a comical friendship. David is now a music instructor with the Toronto District School Board and lives with his ever-so-cute yellow Labrador retriever, Emmy, and ever-so-handsome hubby, Chris.